At SEMSS, we believe every student has what it takes to thrive at VCU.
We recognize there are different paths to success, and that every student has a unique story. Our programs, services and resources reflect the diversity of our student body and inspire students from all backgrounds to accomplish their goals, from enrollment to graduation and beyond.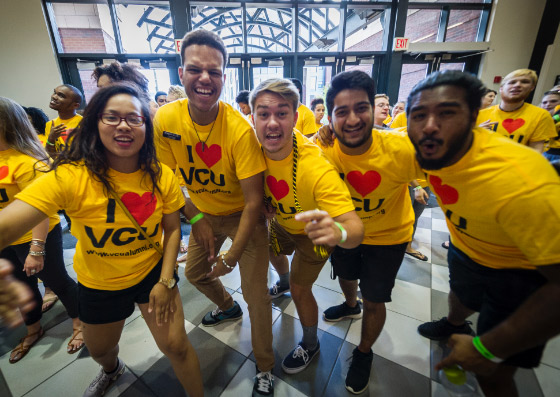 Promoting and fostering a climate of diversity, inclusion and equity
We're committed to upholding the university's core values by narrowing the gap between average overall graduation rates and graduation rates for traditionally underserved groups.
Amazon Career Choice
VCU is an Amazon Career Choice partner. Career Choice is an innovative program designed to upskill Amazon employees and enable them to pursue their career goals either at Amazon or elsewhere.
Our student services and programs
Connect with your student success team
Navigate can help VCU students at all levels, whether you're just getting started or nearing graduation. By logging in to Navigate, you can get access to academic advisors, tutors, financial counselors and more:
Schedule appointments with your academic advisors, tutors and financial counselors quickly and easily.
Match your interests and career goals with the right major.
Keep track of important events and set reminders and to-do's.
View your class schedule and easily connect with professors.
Think of it as a personal advisor in your pocket! If you are have problems accessing Navigate, please contact navigate@vcu.edu.