At SEMSS, we believe every student has what it takes to thrive at VCU.
We recognize there are different paths to success, and that every student has a unique story. Our programs, services and resources reflect the diversity of our student body and inspire students from all backgrounds to accomplish their goals, from enrollment to graduation and beyond.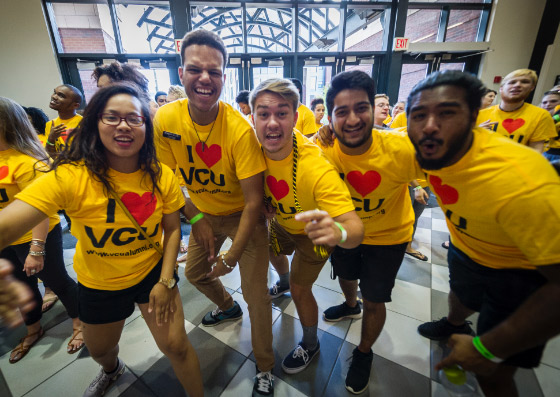 Promoting and fostering a climate of diversity, inclusion and equity
We're committed to upholding the university's core values by narrowing the gap between average overall graduation rates and graduation rates for traditionally underserved groups.
Our student services and programs
Did you know?
SEMSS supports VCU's diverse student body by providing financial support in effort to keep VCU affordable and lower student debt. With the guidance of financial counselors in the Student Financial Management Center, students are empowered to become financially literate and fiscally responsible through personalized service, outreach, education and programming.